瞬态之镜
Transience Mirrors
2012
随着时间的推移,这些镜子会逐渐变深。镜子上的镀银层在氧气和水的作用下缓慢氧化,一点点显露出镜子度过的历史时光。这个过程可以被视为一种褪变,但另一方面却展现出镀银这种材料在不断变化过程中体现的自然美感。
常态下的镜面氧化过程只是偶然发生,而且非常缓慢。而这些以硫磺作为催化剂加速氧化的镜子则体现了氧化过程的不同阶段,并以几何形状加以呈现。根据银和硫磺反应时间的长短,同一面镜子可以得到不同的色调,从金色到棕色,从紫色到蓝色。
Over time, dark spots can start to appear on mirrors. The silver layer slowly oxidizes under the influence of oxygen and water, thereby showing traces of its history. This process can be regarded as degradation, however this project shows the beauty of this material transition of silver.
Normally, the oxidation process in a mirror occurs randomly and evolves slowly over time. These mirrors reveal the different states of this process. To achieve this, sulphur is used to create an accelerated oxidation process. Depending on the time that the silver is reacting with sulphur, different color tones can be achieved, ranging from gold to brown, to purple and to blue. The states of the oxidation process are shown in a pattern that consists of elemental geometric shapes.
设计师简介 About The Designer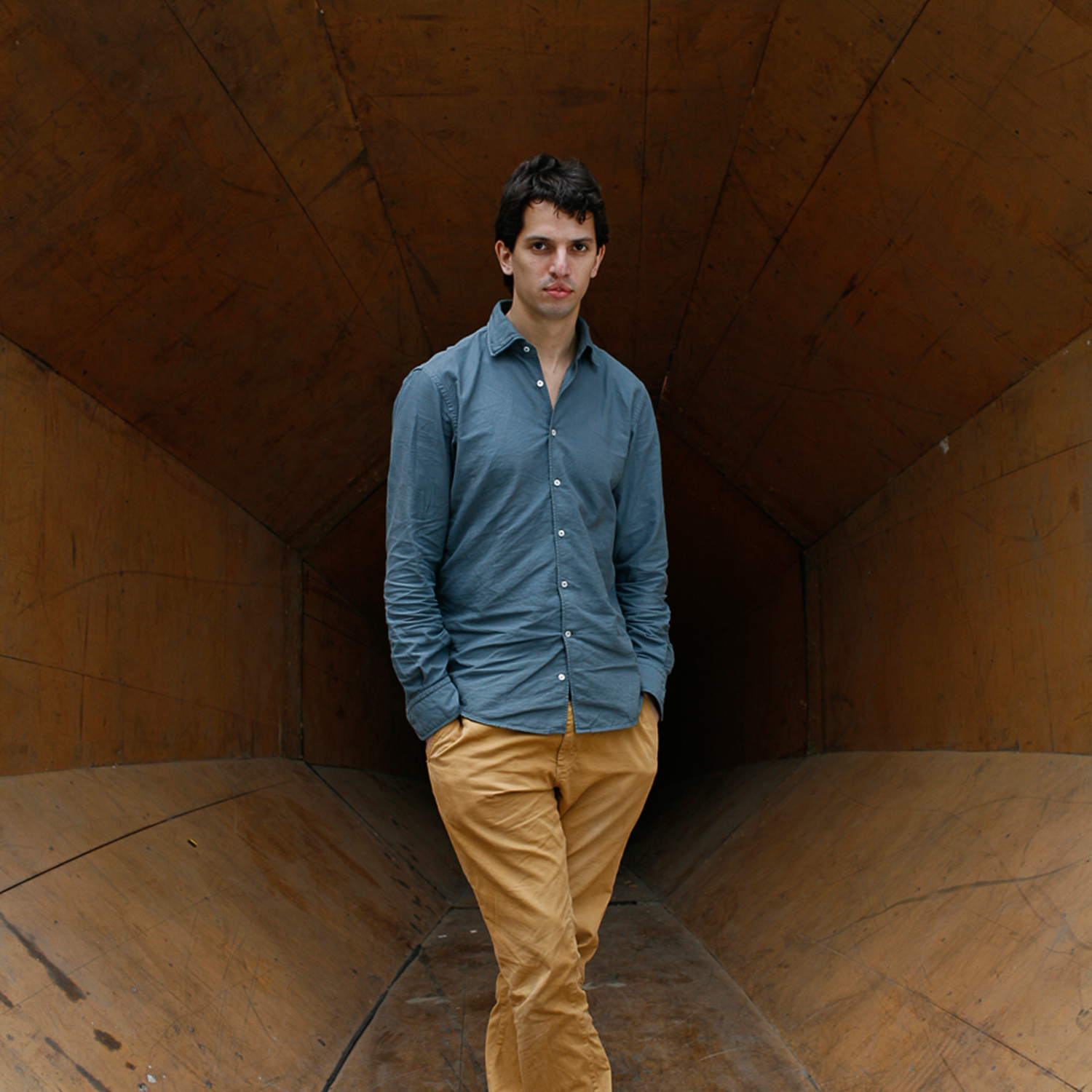 Lex Pott & David Derksen
The Netherlands/荷兰
www.lexpott.nl
www.davidderksen.nl
Lex Pott在2009年以优异的成绩毕业于埃因霍温设计学院,其工作室位于NDSM-Terrein一个古老的船坞,那里是阿姆斯特丹仅剩不多的船坞之一。他善于运用不加修饰的、依赖直觉的创作手法。Lex利用最多的材料包括:木材、石头和金属,其作品回归材料的本质,从不将自己的设计隐藏在间接的表层之下,而是直抵内核,揭示本质。
David Derksen的工作室位于鹿特丹, 2009年他毕业于埃因霍温设计学院,随后在2011年于代尔夫特理工大学获得工业设计理学硕士学位。他善于从大自然中汲取灵感,其作品十分注重材料本身,以及如何构建这种材料。David认为,创作就好像和自然做游戏。在他的设计中,他总是试图传达材料之美,以及材料的生产制造方式。
Lex Pott employs a raw and intuitive method. In his work, he returns to the origin of the materials he uses most: wood, stone and metal. He does not hide his designs under indirect layers, but reduces them to their very essence. Pott is an Amsterdam based designer and works from his studio in an old shipyard on the NDSM-Terrein, one of the last fringes in Amsterdam. He graduated cum laude in 2009 at the Design Academy Eindhoven.
David Derksen's main source of inspiration is nature. This results in a strong focus on materials, how they behave and how they can be constructed. According to David Derksen, producing objects is like playing with the forces of nature. In his designs he tries to express the beauty of the material and the way it is produced. He graduated in 2009 at the Design Academy Eindhoven and completed his MSc degree in 2011 at Industrial Design TU Delft. The studio is based in Rotterdam.