诺维奇主教
Bishop of Norwich
2013
此系列酒具的灵感源自名为"诺维奇主教"的经典故事,并直接以此故事命名。诺维奇主教是一个十九世纪的绅士,因为在餐桌上忘记传递波特酒(一种英国的传统餐桌礼仪)而臭名昭著。这款酒具装置借以一种典型的英式美酒,使过去的谦恭礼仪得以回归。
 "诺维奇主教"饱含了对传统的尊重,并经过特别设计,鼓励使用者在饮用了他们的波特酒之后,把酒瓶传递给下一个人。该作品设计精良,波特酒杯和酒瓶不能直接放置在桌子上,只能嵌入各自的黄铜底座上,这样波特酒才能被继续传递、分享和啜饮。一个加长的木制托盘把各部分并为一体,将这件完整的创造打造为一个壮观的酒具装置。
The decanter set Bishop of Norwich is influenced by and named after the classic tale of the 'Bishop of Norwich', a nineteenth-century gentleman notorious for forgetting to pass the port wine during dinners. This set brings about the return of humble rituals from the past through a drink that has become quintessentially British.
When port wine is passed around at British meals, one tradition dictates that a diner passes the decanter to the left immediately after pouring a glass for his or her neighbor on the right. The decanter should not stop its clockwise progress around the table until it is empty. If someone is seen to have failed to follow tradition, the breach is brought to their attention by asking 'Do you know the Bishop of Norwich?'. Those aware of the tradition treat the question as a reminder, while those who do not are told 'He's a terribly good chap, but he always forgets to pass the port!'.
设计师简介 About The Designer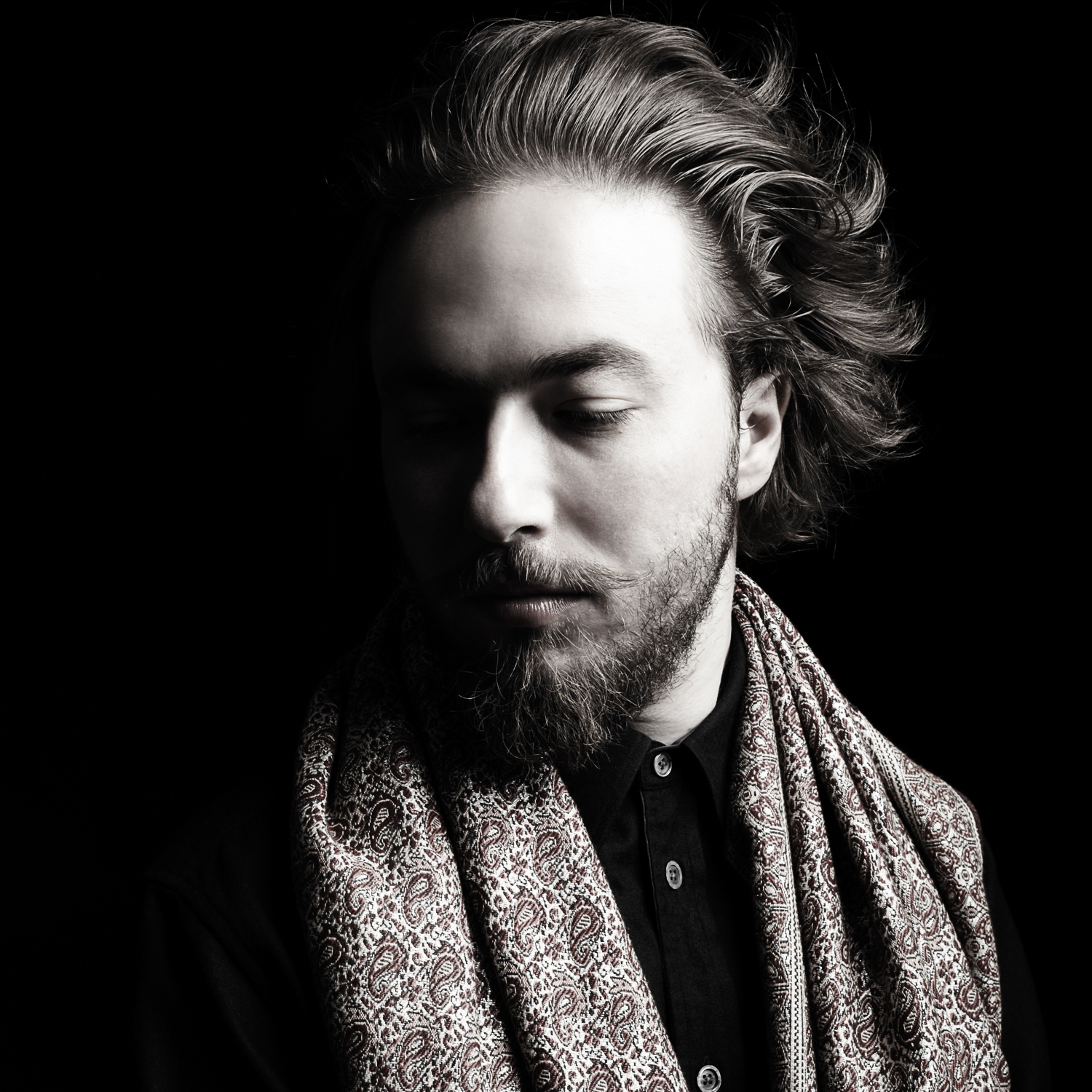 Kacper Hamilton
United Kingdom/英国
*1987
www.kacperhamilton.com
对"以情感体验界定价值"永不妥协的热情奠定了KACPER HAMILTON的基础,这是一家位于伦敦的国际知名设计工作室,由Kacper Hamilton和Ezgi Turksoy创立。
多年来,KACPER HAMILTON从故事、传统和仪式中汲取灵感,形成了一种独一无二的创作风格。他们的作品融入了创始人本真的热情,并把昔日的元素置于当代背景之中,赋予其现代特性。"讲故事"的理念在工作室的设计过程中始终彰显重要作用,使他们有志于创造敬重过去,融合历史遗产根本价值的永恒艺术作品。
自2009年创办以来,KACPER HAMILTON已经和一系列国际知名品牌有过合作。除了为许多设计平台提供多样的服务外,工作室目前还致力于开发KACPER HAMILTON独家产品。
An uncompromising passion for defining value through emotional experience laid the foundations for KACPER HAMILTON — the London-based internationally acclaimed design practice of directors Kacper Hamilton and Ezgi Turksoy.
Over the years, KACPER HAMILTON has developed a unique style, which is inspired by narratives, tradition and rituals. The studio's work draws from Hamilton's intuitive drive to create modernity through bringing elements of the past into a contemporary context. The notion of storytelling plays a significant role in the studio's design process, as well as the aspiration to create timeless artifacts that carry underlying values of heritage and respect for the past.
Since its establishment in 2009, KACPER HAMILTON has worked with a range of prestigious international brands. Besides providing a range of services across many platforms of design, the studio is now also devoted to developing a range of exclusive KACPER HAMILTON products.