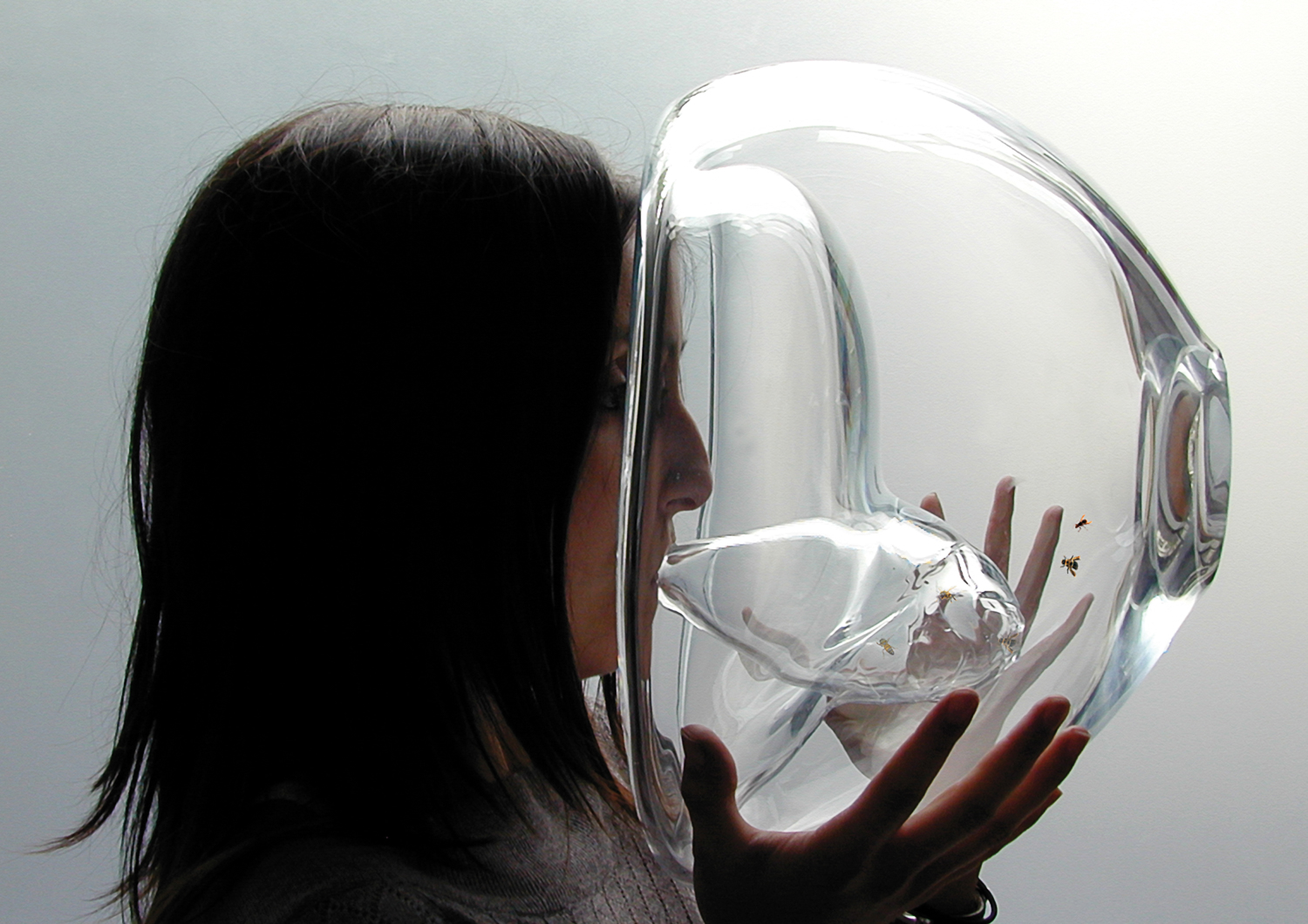 蜜蜂探诊器
Bee's
2007-2009
科学研究证实,蜜蜂拥有极其敏锐的嗅觉。经过训练后的蜜蜂可以嗅到人呼气中的特殊味道,从而帮助医生检查病情。这个项目包括一系列可替代诊断工具,利用蜜蜂精确诊断罹患早期病症的情况,涉及非常丰富的疾病种类。那些蜜蜂在协助诊断后被放生,回到它们的蜂巢。
这件手机万博登录体包含两层:较小的气室是诊断空间,较大的气室供经过训练的蜜蜂活动。它们需要在短时间内探测大概的健康情况。人向较小的气室呼气,蜜蜂只有在探测到训练所针对的气味时才会蜂拥进小气室。利用巴普洛夫的条件反射理论,经过训练的蜜蜂可以在10分钟内锁定各种各样的自然及人工化学气味,包括与某些疾病相关的生物标记。
这个项目旨在利用现有的技术研究成果,通过设计将研究成果转换成人类可以理解和使用的物体与体系,改善人类的生活和思维方式。
Scientific research has demonstrated that bees have an extraordinary acute sense of smell and that they can be trained to perform a health check by detecting a specific odor in peoples' breath.
The project Bee's consists of a series of alternative diagnostic tools that use bees to diagnose accurately a vast variety of diseases at an early stage. The bees can be trained within 10 minutes time. Using Pavlov's reflex method, they can be taught to target a specific and a wide range of natural and man-made chemicals odors ,including the biomarkers associated with certain diseases. Soares' glass objects have two enclosures: a smaller chamber that serves as the diagnosis space and a bigger chamber where previously trained bees are kept for the short period of time necessary for them to detect general health. When someone exhales into the smaller chamber, the bees will rush into it only if they detect the odor that they were trained to target. After they've performed the test, the bees are released to their natural habitat.
The aim of this project is to act upon current technological research, by using design to translate the outcome into systems and objects that people can understand and use, engendering significant adjustments in their lives and mindset.
设计师简介 About The Designer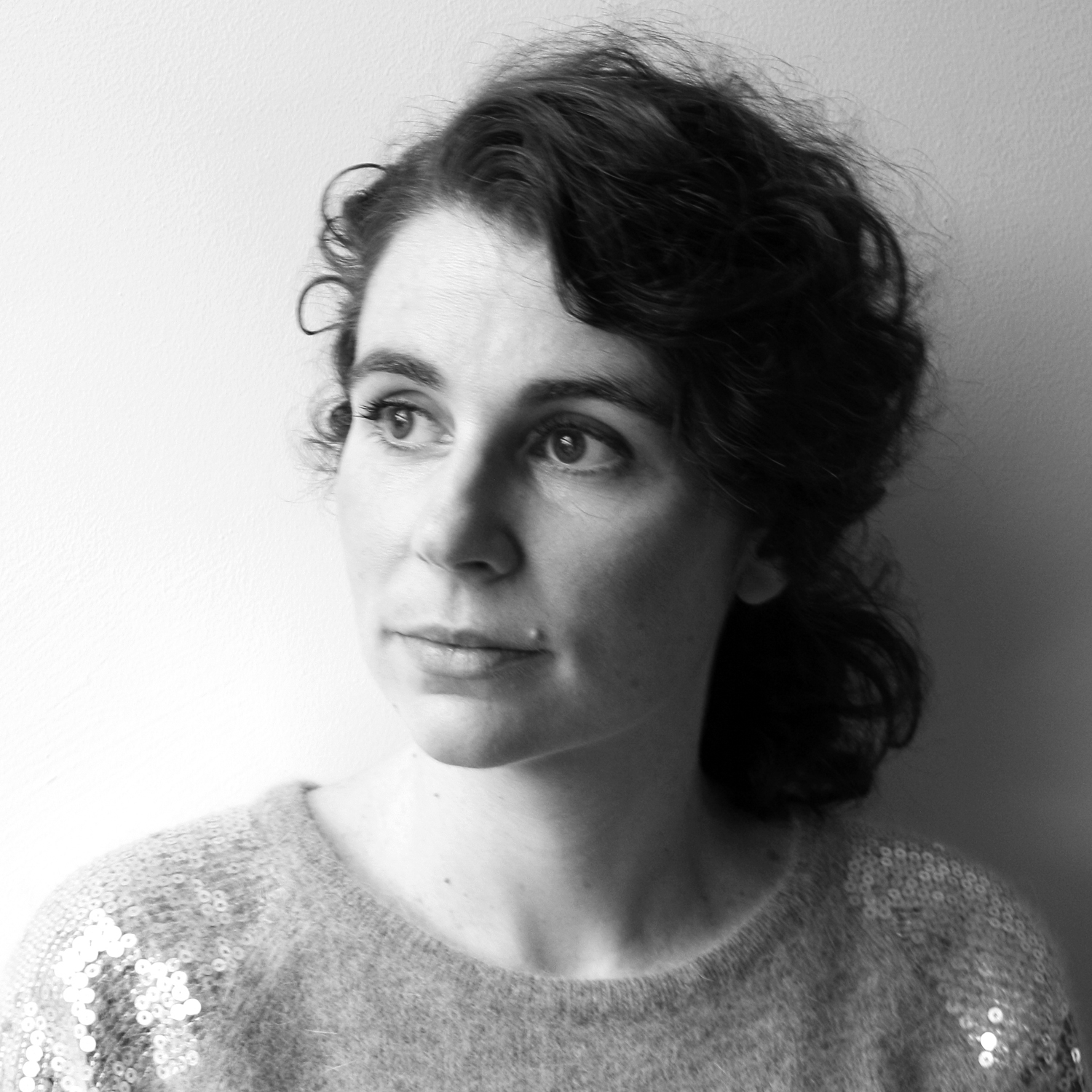 Susana Soares
Portugal/葡萄牙
*1977
www.susanasoares.com
Susana Soares的作品探讨了通过现有技术对自然重新规划的设计意义。其项目包括在设计和新兴科研之间建立合作式的框架,她运用设计手段,探索未来技术对公共参与和公共意识的影响。
Soares在葡萄牙ESAD设计大学获得产品设计专业文学学士(荣誉学位)学位,随后在伦敦皇家艺术学院得到交互设计专业文学硕士学位。她的作品出现在设计类、科技类刊物上,并曾在纽约现代艺术博物馆、京都国立近代美术馆、都柏林科学画廊、伦敦南岸中心以及伦敦皇家研究院展出。这一名为Bee's的作品被MoMA纽约现代艺术博物馆作为永久收藏。Soares目前正致力于研究通过技术手段对日常生活系统重新设计,并试图从中寻找设计实践的新架构。
Susana Soares' work explores the effects of the current technological redesign of nature on design. Her projects involve developing collaborative frameworks between design and emerging scientific research. She employs design to explore future technological implications for public engagement and awareness.
After completing a BA(Hons) in Product Design from ESAD, Portugal,she graduated from the MA Design Interaction at the Royal College of Art inLondon. Her work has been published in design and scientific publications, and has been exhibited at the MoMA (New York), MOMAK (Kyoto), Science Gallery (Dublin), Southbank Centre (London) and The Royal Institution (London). Bee's is in the permanent collection of MoMA, New York.Her current research focuses on how the understanding of technological redesigned living systems can generate new frameworks for the design practice.